Transpersonal Cards of SoulCollage®
May 12 @ 10:00 am

-

1:00 pm

|

$45
Transpersonal Cards of SoulCollage®
Mother's Day Special –
A morning of SoulCollage(R)

Bring your mother or daughter and save $15 off the price of 2 attendees.
SoulCollage® is a process by which each of us can define his or her own unique soul's purpose. The process is simple–by combining beautiful images from magazines using your intuition, you create a deck of cards which help you answer life's questions for yourself, in your own way. The images choose you and go straight through the soul, bypassing the mind and accessing a deeper kind of knowing.
People who are familiar with the fascinating process called SoulCollage® will know that the cards are organized into four different suits—Committee, Community, Companion, and Council.  The three Transpersonal Cards, however, do not belong to suits.  They lie at the very center of the process and anchor it (and us) in implicit spirituality.  Like all SoulCollage® cards, they can be made intuitively or intentionally.
Although essentially inexpressible, it is worth the effort to try to find an expression for each of the three cards.  Join us on May 12 as we explore these profoundly meaningful cards and try to give voice and image to their mystery.  Using guided meditation, music, story, group process, and collage, we will make our own Transpersonal cards and learn how they are used in a SoulCollage® deck and in readings.
We will focus on understanding and creating our own three Transpersonal cards—Source, SoulEssence, and Witness.  Ample time will be available to explore and make these cards.  All high quality art supplies will be provided.  Join us for this time of deeply resonant creativity and connect with yourself.
---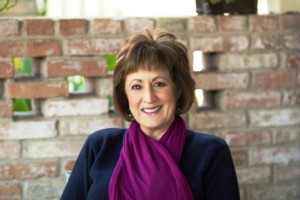 Deborah Lindeen is a psychotherapist, art therapist and spiritual director in private practice in Houston.  She is a certified SoulCollage® facilitator. Her passion is in helping people to show up in life as their very best Self, that Self that is able to be connected, compassionate, creative, and courageous.  By blending insights from psychology, art, and spirituality, Deborah will guide you in this rich experience of self-discovery.